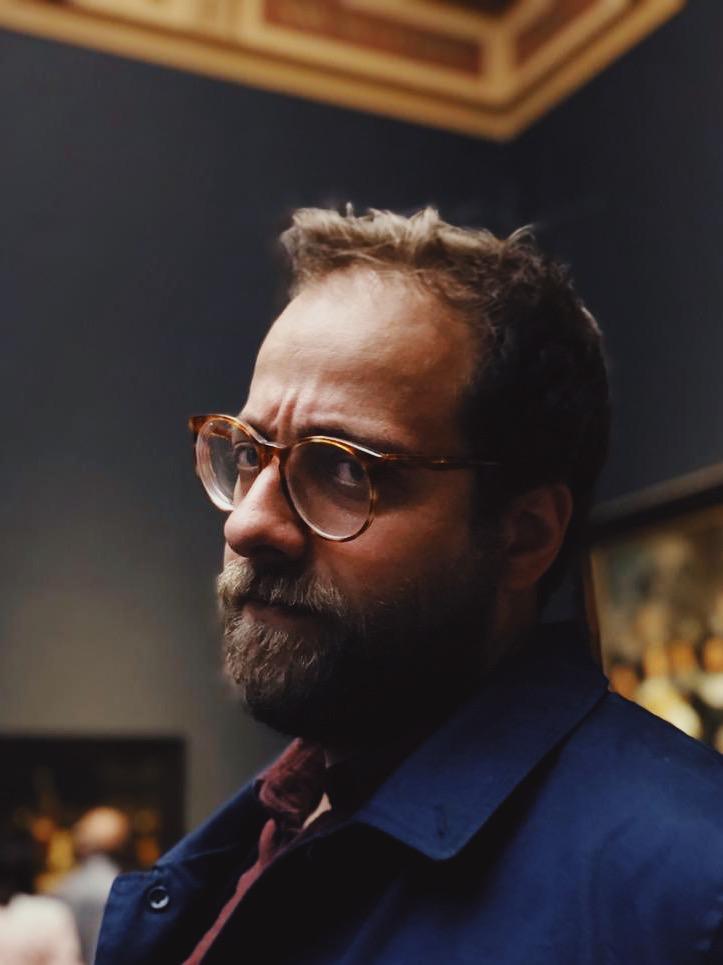 Ian Ruschel is a partner at Iconoclast Brazil.
He is a graduate of the School of Visual Arts in Brazil and the United States who has shot campaigns for such iconic brands as Sony, Nike, Ford, HP, WhatsApp, Sony, Audi, Samsung, Coca-Cola, Johnnie Walker, McDonalds, Deutsche Bahn and Budweiser.
For his work, he has been recognized for various awards including being shortlisted for Shots magazine's 'Best New Directors of the Year' and receiving their Young Director Award for his groundbreaking short, Unbovine Yourself. He also won the 'Young Director Award' at Cannes in 2014. His short film, Las Calles de Borges, was named a Vimeo 'Staff Pick' and has garnered millions of views.
He's passionate about portraying naturalistic characters in situations that tap into universal truths. Combining epic Hollywood production value with an almost expressionist painter's approach to immerse audiences in relatable, insightful stories that always entertain while resonating on a soulful, emotional level.
The genesis of his vivid imagination comes from his mother, who created her own fairy tale universe to entertain Ian and his sister as children - where all of Ian's family members were characters. Giving Ian and his sister a new chapter each night, her stories transported him emotionally - the details immersing him in these worlds.
His mother's stories and some formative reactions to Hollywood classics such as The Shining, Rambo: First Blood, 16 candles, The Thing, Close Encounters inspired him to start creating his own tales. Although characters like Jack Torrance terrified him, it was this very human portrayal that drove Ian to create his own captivating imagery to place audiences into that same immersive, emotional state.
It wasn't until after his intensive study of psychology and philosophy that he gained the confidence to tell more personal stories with conviction. Cassavetes' Woman Under the Influence became his all time favorite - inspiring him to explore the depths of the human experience through film. To bring real, multidimensional characters to life with relatable stories that truly resonate with audiences.
This is a desire that has served him well across all aspects of filmmaking. Whether he's portraying a character in a film or a piece of advertising, he's always searching for that special seed of incontrovertible truth.
And this is what gets him so excited for the future of content. Whether a video game, an ad or a film, high budget or low - all of these formats are allowing us more freedom of creativity today than we've ever had before. And with that opportunity comes infinite possibilities for innovative storytelling that helps us grow as people. Ian's inspiring short film, Las Calles de Borges, an homage to the great Argentinian poet, Jorge Luis Borges, is a visual love letter to this ideal.
Ian firmly believes in the collective subconscious. And that well-crafted storytelling has the ability to educate us all on an emotional level - to bring us closer to the sacred knowledge that is already hidden deep within. Ready to be unlocked and bring us each closer to our own personal truths. To let us better know ourselves and each other, no matter our cultural differences.
As the great Borges once said, "The task of art is to transform what is continuously happening to us. To transform all of these things into symbols, into music, into something which can last in a man's memory. That is our duty. If we don't fulfill it, we don't fill happy.